I haven't run into such problem personally. If possible, you might be able to find details in your browser's developer console.
There are multiple levels of data-loss protection implemented in AMOS. Every submitted string is stored into the autosave stash and you should be able to find them there. Only the last particular string that does not make it into the server, would be probably missing.

Hi David,

It happened again. The message that popped up was "Ajax request failed".
The background of the two lines affected turned grey, while the border turned red.
As far as I can judge, it happens when I copy and paste a piece of text from one cell into another.
The browser is Waterfox, the OS is Windows 10 64 bit. When I hover the mouse over the area, a red circle with a slash inside appears.
Does that give you an idea where I might go wrong?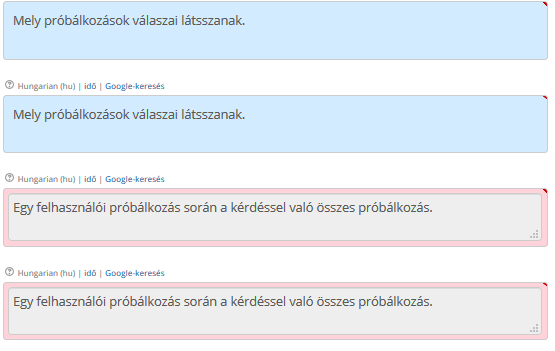 This time the exact time it recurred was  on June 06, 2018 at 8:18 a.m. and 8:19 a.m., respectively.
Strangely, the alert box appeared after pasting the copied text the second time.
The alert box requesting confirmation to prevent creating dialogs poppud up on clicking the OK button on the first image.
Hope this helps.
Best wishes,
Karoly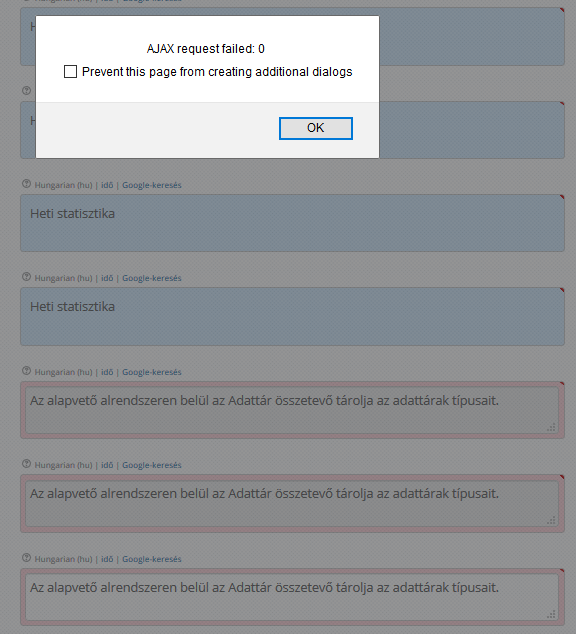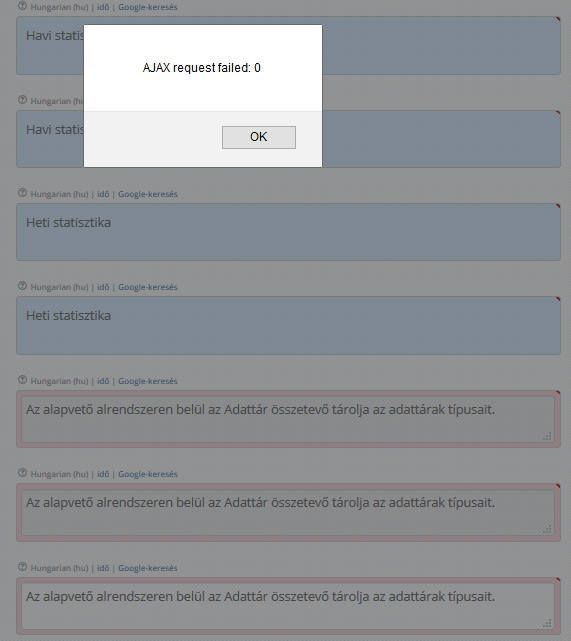 I am sorry to hear that. Unfortunately, I can't see any problem logged on the server side. There are requests around that time, but non of them ended with an error. So my best guess is that something is happening locally in your browser. If you are able to use the developer console in your browser, you might be able to see some error messages there.