Hi all,
As seen in the below image, I am going to translate the sentence "should be completed" in the upcoming events block. But I can not find its string identifier. Please help.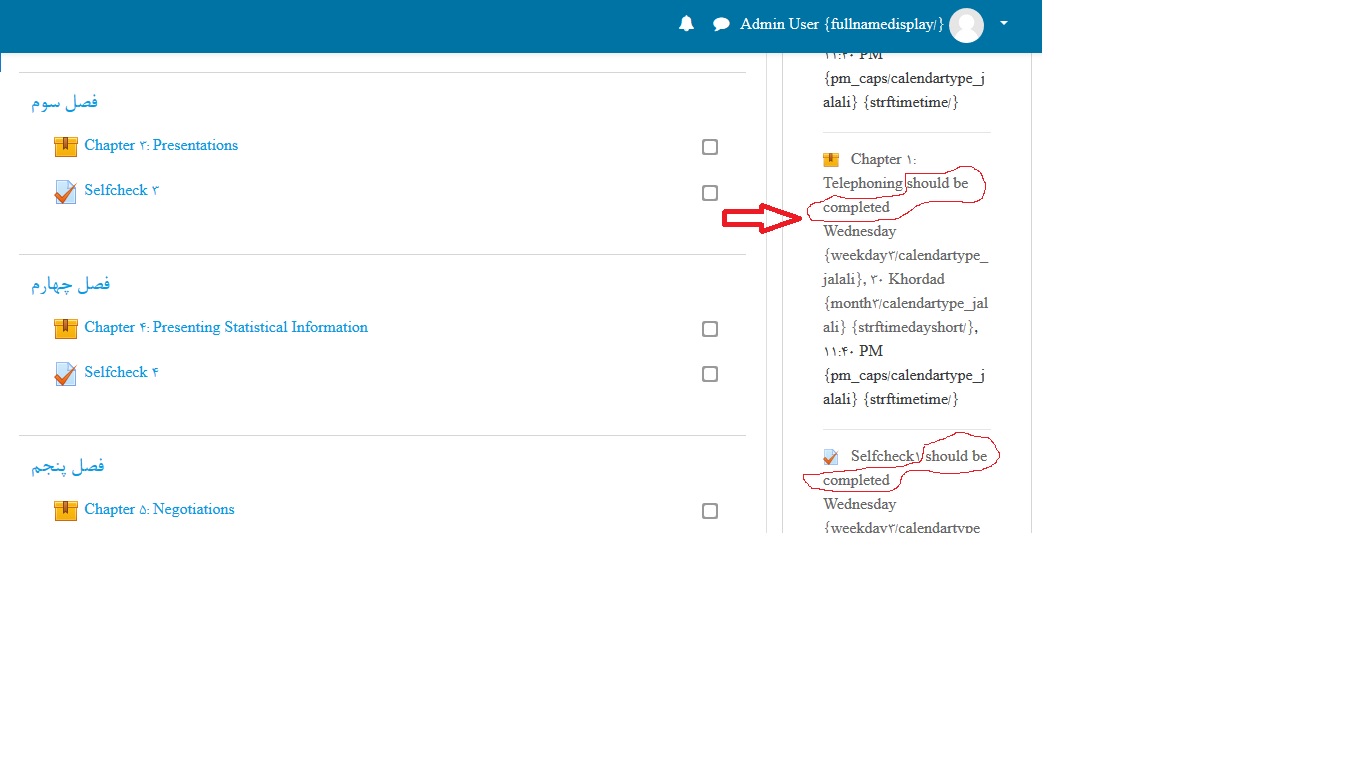 Hi Koen,
Thank you very much.
I exactly did the same. You can see other string identifiers in the above picture.
I also changed "core_completion / completionexpectedfor" , and purged all caches, but it made no difference.


Where did you change them?
If you changed them in https://lang.moodle.org, the language pack maintainer has to approve them and then by the next cycle of language updates of your site (runs daily at a time you can find in your scheduled tasks) the strings are changed on your site.

If you changed them on your local site (which is not very helpful for others since it is in this case a missing translation and not a personal tweak), you should see it after clearing the language cache.
I changed it in my local site. Simultaneously, I sent it along with other translations to the fa language pack maintainers to apply in the next versions.
Would you please tell me why the string identifier for this statement is not shown on the above picture? Is it a Moodle bug?
As I see, it uses en language pack for these items.

I am using Moodle 3.5 with the latest language pack.
Yes this statement is translated. I checked it, but I do not find why it is not applied in this window.

Please note that this statement is shown when in the Activity Completion -> Expect completed on ... is enabled. The same English statement is shown both in En & Fa site languages. 
It is a Moodle bug. I checked it on another site. In the upcoming events block, the string identifier for "Should be Completed" is not shown.